Posted on
3rd September 2012
Comments (0)

Good Morning!
Firstly let me introduce myself, my name is Natalie and I am part of the Design Team :) I have been crafting for almost 4 years now and I am also part of a few other DT's along with running running a Challenge Blog!
If you would like to pop by my personal blog you can have a peek here:
Today I have a Christmas Tag to share with you all that would suit beginner crafters or even the more advanced if they would like to give it a go :) This week we are all showcasing creations with a Vintage Chic theme and I thought this gorgeous holly branch stamp by Penny Black would suit the theme perfectly!
To start off with simply stamp the pattern anywhere on a craft tag using Distress Ink. I have used the Winter Ltd Edition set for my tag but of course any colour of your choice would work just as well. I have also chosen to use a sentiment stamp just off centre to fit in with the design.
Once you have stamped your images and sentiment sprinkle some clear embossing powder over the top of the ink. This will help the red ink resist the other colours when you colour in your background keeping it nice and vibrant!
Once you have topped off the excess heat up with a heat gun. Let it cool for a few minutes then using an Ink blending tool apply the other two colour inks from the set all over the tag.
I have used the iced spruce to the left of the sentiment and the evergreen bough to cover the rest. Finish the inking by blending a little festive berries around the edges of the tag. If you would you can give your tag a quick blast with the heat gun to help the ink dry but you do not have to :)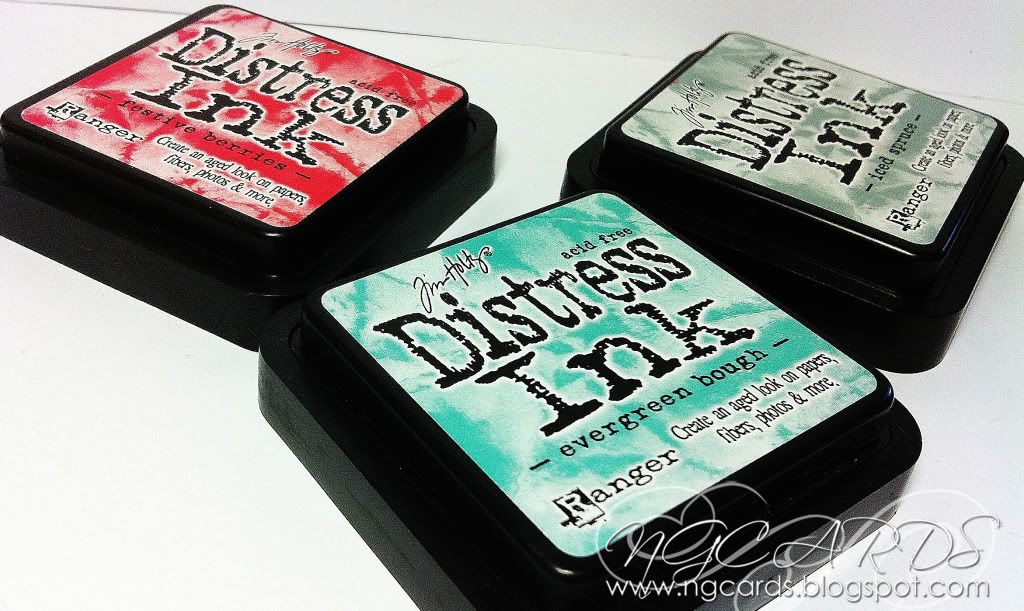 To create the top of the tag ink up a piece of white seam binding ribbon by dragging your festive berries ink pad (or any other red) along the ribbon and dry with the heat gun. Attach through the top of the tag and trim the edges.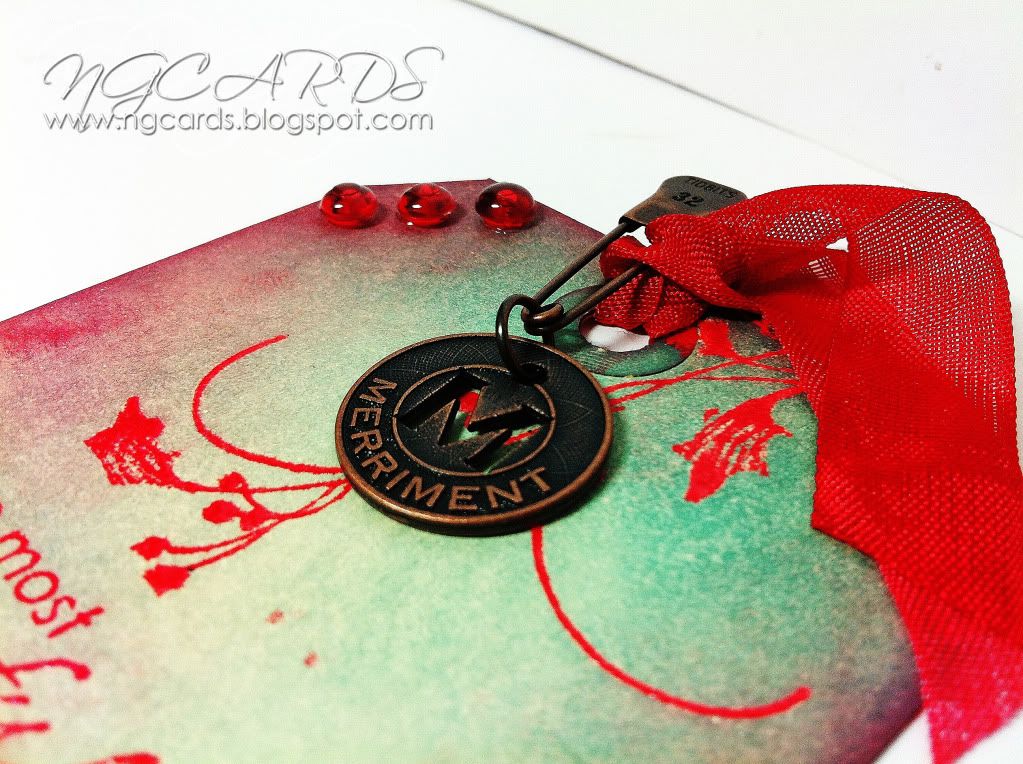 To embellish the tag add a jump ring and muse token to a trinket pin and attach through the ribbon. Finish off by adding some red dew drops to the top left and bottom right of the tag using 3D Gloss.
INGREDIENTS -
(Available from J&C Creations)
Winter Bough 3508k Penny Black Stamp
...the most... 3243F Penny Black Stamp
Tim Holtz Trinket Pin, Jump Ring & Christmas Muse Token
Emboss It Heat It Tool
Ink Blending Tool
Clear Embossing Powder
Distress Ink Pads
OTHER INGREDIENTS -
Tim Holtz Winter Ltd Edition Ink Pads Set
Red Dew Drops
3D Gloss
Seam Binding Ribbon - White
Thanks for popping by and I do hope you will give this tag a try!
HAPPY CRAFTING!
XXX
Leave a Comment