Posted on
27th January 2013
Comments (0)
Good Morning!
I just thought I would quickly mention that incase you got confused this week there are infact two Natalie's on the Design Team ... there is me 'Natalie' and there is also 'Nat' who's work station you saw this week.
I just thought I would clear that up incase anybody got confused! lol
After sharing a Tag with you all on Monday I thought that today I would share an A5 Card which as I have mentioned before isn't my usual card size. I tend to go for square cards as I can fit more on them but I thought that A5 would suit this particular stamp a lot better!
I have used a combination of both Distress Markers and Inks to colour the image, seeing I didn't have any pink Distress Markers .... yet! So if you are like me and do not have a full collection simply press your Ink pad onto a craft sheet and use a water brush to apply to your stamped image!
The sentiment used is from a Hobbyart sentiment set.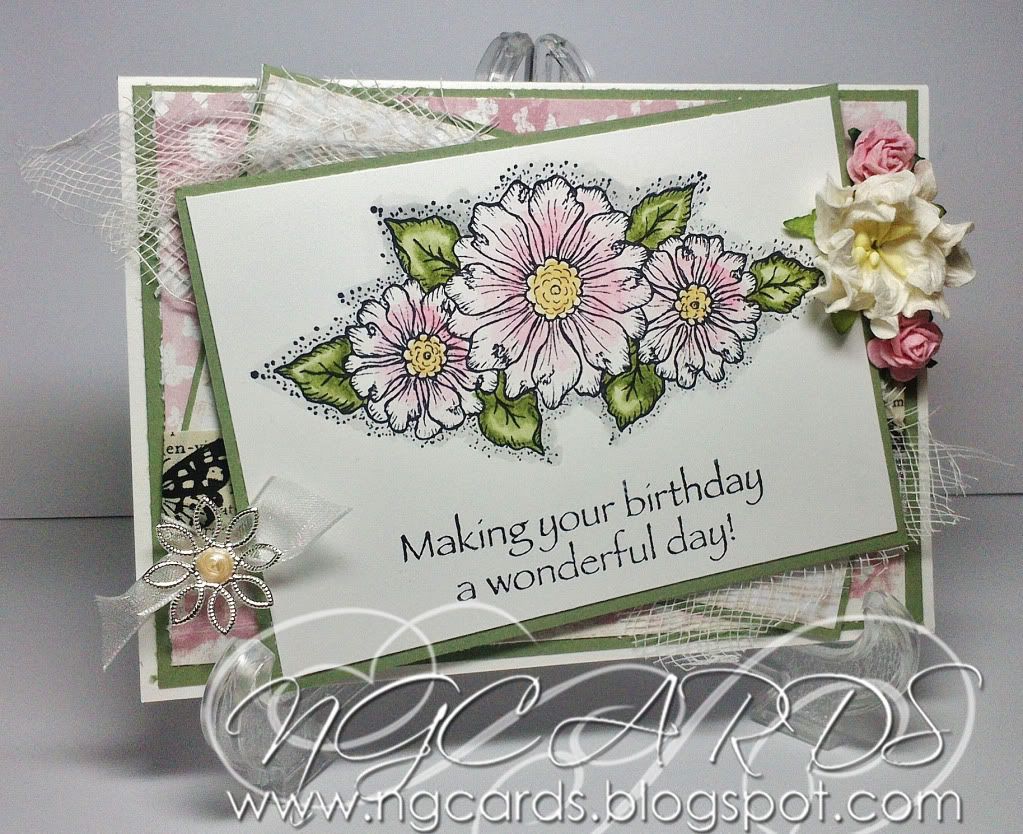 INGREDIENTS -
Heartfelt Creations 'Tattered Blossoms Swirls' Stamp Set
Hobbyart 'Birthday Collection' Sentiment Set CS052D
Magnolia & LOTV Nitwits Papers
Flowers
Liquid Pearls - Bisque & Ranger Glossy Accents
Butterfly Masking Tape, Flower Charm, Cheesecloth & Ribbon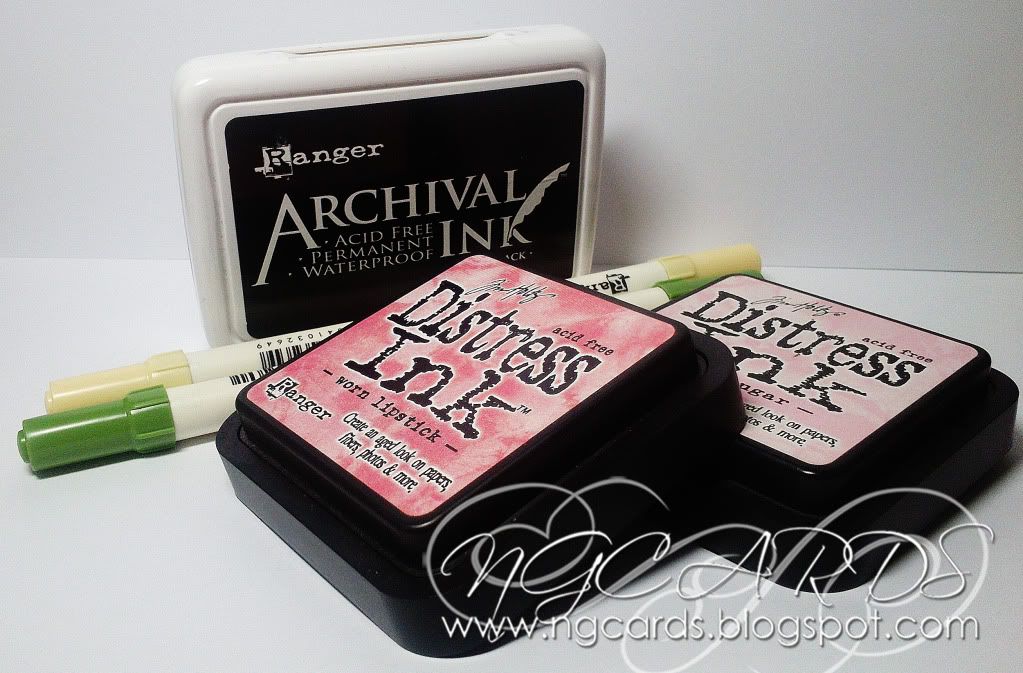 INKS USED -
Archival Ink - Jet Black
Distress Inks - Spun Sugar & Worn Lipstick
Distress Markers - Scattered Straw & Peeled Paint
Thanks for popping by, I shall be back on Monday!
HAPPY CRAFTING!
NATALIE
XXX
Leave a Comment