Posted on
27th January 2013
Comments (0)
Good Morning!
Last week we had Penny Black and this week we have Heartfelt Creations!
I have decided to use some of their stamps to create the background on this tag. I have used the 'Tattered Blossoms' Set which I think is absolutely gorgeous! I used this Stamp Set a lot when I was demo-ing at the GNPE for J&C in October :)
To start off I chose 2 of the Flowers from the set and stamped onto the tag in random places using Black Distress Ink. To give it extra depth I them added Clear Embossing Powder to the Flowers and Heat Embossed. Once cooled I swiped a selection of stains over the top, wiping through any excess ink left over and then heat dried. Next I went around the edges with the same Distress Inks as the Stains that I had used.
To make the sentiment stand out I repeated the process of using Embossing Powder and stamped the sentiment onto another tag, trimming to size and then finishing the edges with a paper distresser. I then used the same Distress Inks around the edges of the sentiment and fixed onto the tag with 3D Foam Pads and placed some cheesecloth underneath.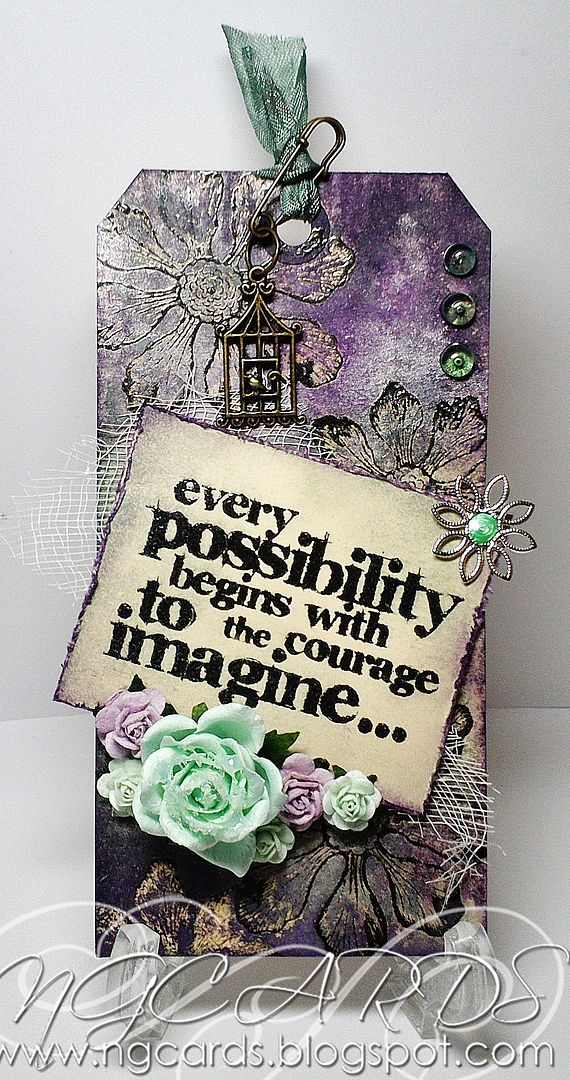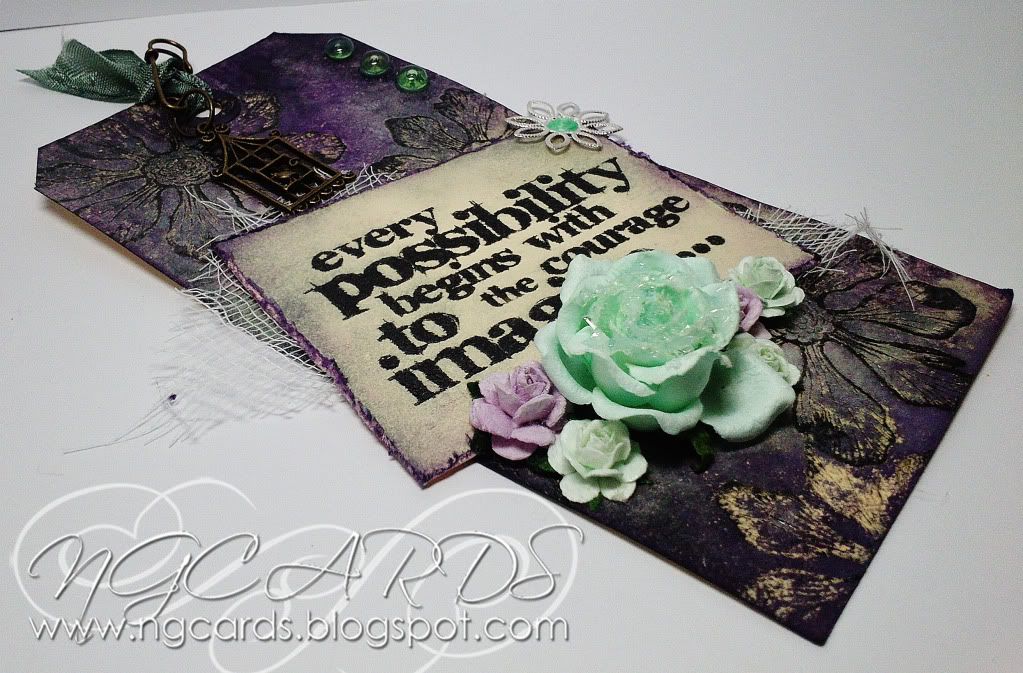 INGREDIENTS -
'Tattered Blossoms' Heartfelt Creations Stamps
Sentiment Stamp by Tim Holtz
Birdcage Charm
Tim Holtz Ideo-ology Wire Pin & Jump Ring
Tim Holtz Paper Distresser
Flowers
Seam Binding Ribbon, Cheesecloth, Metal Flower Charm. Dew Drops & Glitter
Liquid Pearls - Mint Green
Clear Embossing Powder
Manilla #8 Tag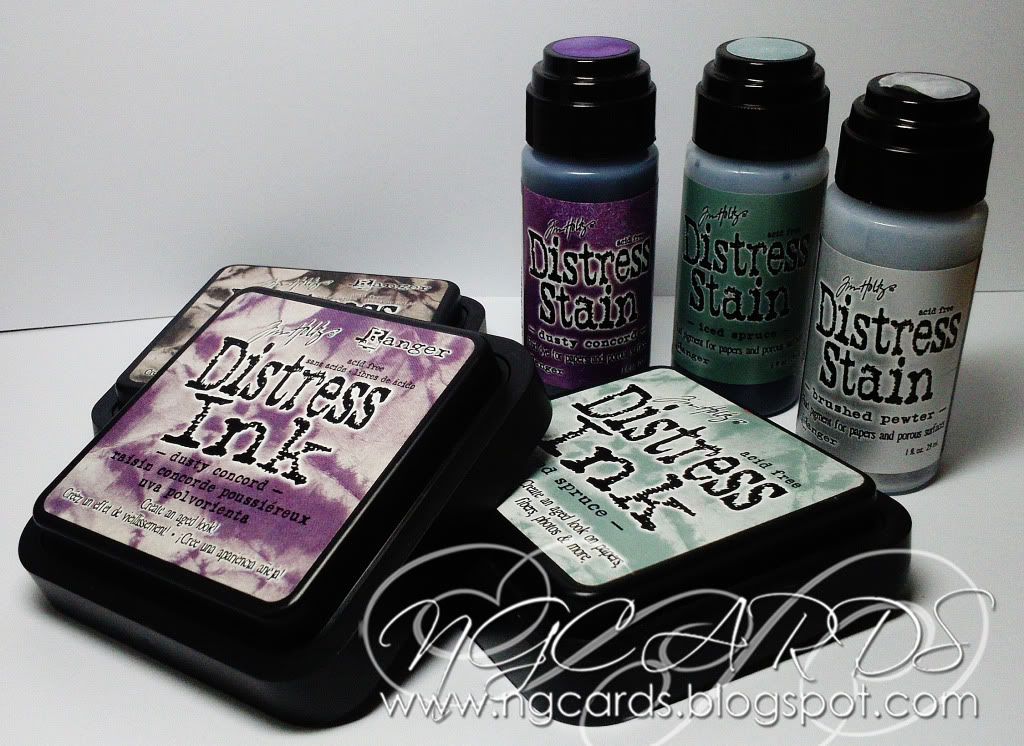 INKS USED -
Distress Ink - Black Soot, Dusty Concord & Iced Spruce
Distress Stain - Dusty Concord, Iced Spruce & Brushed Pewter
Thanks for popping by!
HAPPY CRAFTING!
NATALIE
XXX
Leave a Comment